Mandarin Oriental, Geneva and Mandarin Oriental, Lago di Como have launched a lavish and exciting new accommodation package, Lake-to-Lake Helicopter Experience, which includes a private helicopter flight from Lake Geneva to Lake Como or vice versa.
Guests can enjoy spectacular views of the lakes, snow-capped Alpine summits, and close-ups of idyllic small towns with stunning storybook villas on board the 5-seater helicopter.
Mandarin Oriental, Geneva is the perfect city retreat, peacefully located in the heart of the city with a stunning mountain backdrop beside the River Rhône. The hotel's Peruvian restaurant Yakumanka by Gaston Acurio has made a significant contribution to Geneva's dining scene, offering diners an authentic taste of Peru.
Famed around the world as one of the cities offering the highest quality of life, Geneva leads the way in cleanliness with a picturesque city centre that is beautifully set within the spectacular Swiss landscape.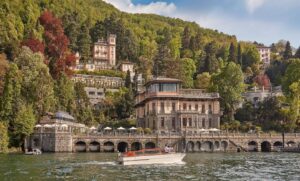 Mandarin Oriental, Lago di Como is nestled between a beautiful botanical park and the lake. With its serene setting and an iconic floating pool on the lake, resort guests can indulge and relax in style while enjoying exceptional cuisine.
Set in the shadows of the Alps and fringed with wooded hills, Lake Como is Italy's most famous lake. There are many panoramic trails and picturesque villa gardens for guests to enjoy.
The Lake-to-Lake Helicopter Experience combines the beauty of Geneva with the chic splendour of Italy's iconic Y-shaped lake.
This package is available until 15 November 2020. Prices start from EUR10,000 a night, and rates vary depending the season and the suite chosen. Accommodation and flights are subject to availability.
For full terms and conditions and to make reservations, contact the reservations office at the first hotel to be visited visit: Mandarin Oriental, Geneva  at mogva-reservations@mohg.com or Mandarin Oriental, Lago di Como at mocmo-reservations@mohg.com or https://www.mandarinoriental.com/geneva/rhone-river/luxury-hotel/offers/lake-to-lake-helicopter-experience